Six months ago, President Donald Trump declared a National Emergency due to the coronavirus, followed by Governor JB Pritzker's decision days later to take aggressive action to shut down businesses in an effort to control the spread. In the past six months, our state and nation have faced one of the greatest economic and health challenges in our nation's history. Manufacturers have answered our nation's call at every point in our history and doing it again today.
The Illinois Manufacturers' Association drafted the "essential manufacturing" language in the Governor's executive order allowing the industrial sector to continue operating. Our members are making life saving products, equipping health care workers and first responders, stocking our grocery stores with safe and nutritious food, powering our homes and businesses, and ensuring a strong communications network.
Manufacturers are strong and leading the way forward. In honor of the women and men on the front lines, the IMA has created a brand new Manufacturing Strong logo featuring some key products made in Illinois during the pandemic. You can purchase a Manufacturing Strong t-shirt at the online IMA store. All proceeds from sale of the shirt will go to the IMA Education Foundation and will be used to support the next generation of manufacturing workers. You can also buy polos, pullovers, windbreakers, and hats to show your support of the Illinois Manufacturers' Association.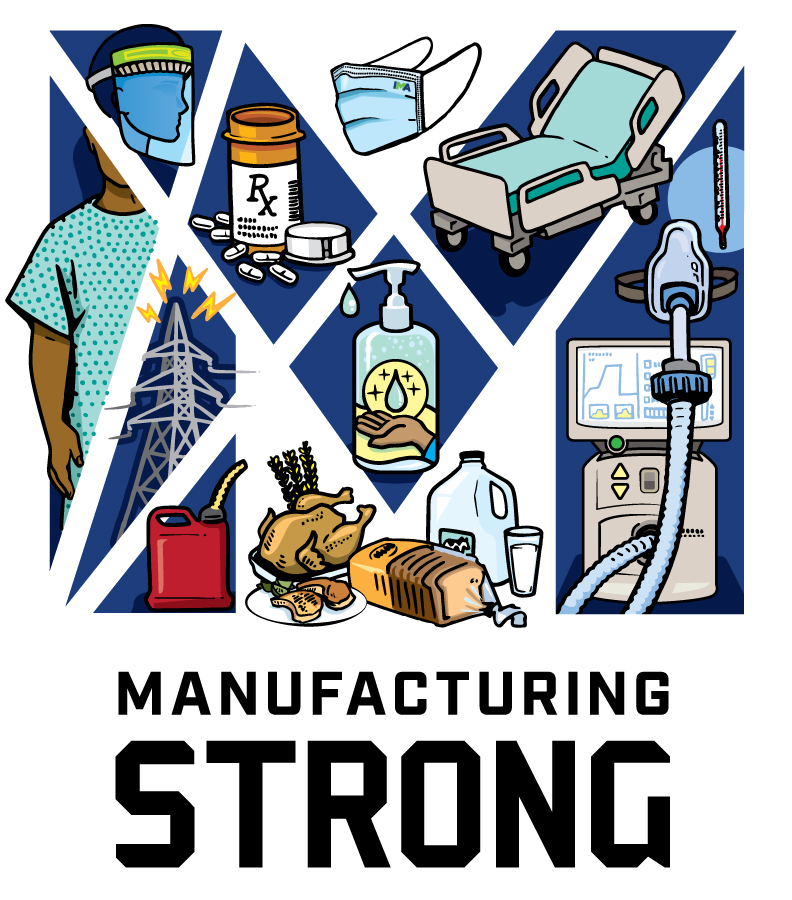 At the IMA, we appreciate your investment and everything that you do to make the world a better place to live every single day.