FOR IMMEDIATE RELEASE
June 7, 2023
Business leaders, municipal officials and educators unite to solve workforce challenges, invest in employees and communities
SPRINGFIELD– The Illinois Manufacturers' Association (IMA) Education Foundation and the Illinois Manufacturing Excellence Center (IMEC) today will host the second annual Moving Makers Forward: Manufacturing Workforce Solutions Summit, bringing together industry experts, municipal leaders and educators to share ideas about how to leverage regional partnerships and resources to build a future workforce needed for businesses across the state to grow and thrive.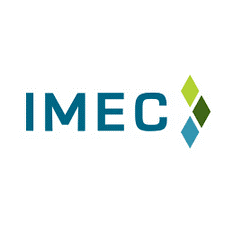 The summit will take place from 8 a.m. to 2 p.m. at the College of DuPage in Glen Ellyn and will include presentations and panel discussions on topics including the role of municipalities in supporting efforts to expand the manufacturing sector, how to build career pathways through apprenticeships, leveraging technology trends including artificial intelligence, and meeting the challenge of employee recruitment and inclusion by hiring individuals with diverse backgrounds.
"Collaboration among regional agencies, educators, policy makers and manufacturers is pivotal to building a workforce of the future that will strengthen our economy and revitalize our communities," said Sarah Hartwick, Vice President of Education & Workforce Policy and head of the IMA's Education Foundation. "This summit will bring stakeholders across a wide spectrum together to discuss and share innovative strategies and creative solutions to workforce challenges, from partnership opportunities with regional municipalities and local schools to exploring unique ways to hire a diverse and talented workforce."
Nationally, there are nearly 800,000 open jobs in the manufacturing industry, including tens of thousands of available jobs in Illinois. The IMA Education Foundation is dedicated to working with employers, educators, and lawmakers to enact policies that help attract and retain a skilled workforce. These efforts are vital to ensuring Illinois can continue to experience strong economic growth in the coming decade, as more and more baby boomers are expected to exit the job market and companies will seek to fill the resulting knowledge and experience gaps.
Recent successes include advocating for and securing passage of HB3590 during the spring legislative session. Sponsored by Rep. Travis Weaver, R-Edwards, the bill will help remove barriers preventing students from participating in career development opportunities by allowing for hands-on experiences on shop floors where they can learn about the dynamic and well-paying industry.
"We must rise to meet the changing demands needed to keep the manufacturing industry thriving now and into the future," said David Boulay, IMEC President. "We are honored to be part of a diverse group of partners and resources working together to find the strategic solutions needed to address these challenges."
About the Illinois Manufacturers' Association (IMA)
The Illinois Manufacturers' Association is the only statewide association dedicated exclusively to advocating, promoting, and strengthening the manufacturing sector in Illinois. The IMA is the oldest and largest state manufacturing trade association in the United States, representing nearly 4,000 companies and facilities. For more information, please visit http://ima-net.org/.
About the Illinois Manufacturing Excellence Center (IMEC)
IMEC is a team of improvement specialists who are dedicated to changing lives and creating a positive impact on Illinois' workforce and economy. With a mission to drive growth through enterprise excellence, they help organizations become more effective and efficient by identifying issues, developing and implementing solutions, and providing the necessary support that will allow them to excel in areas of leadership, strategy, customer engagement, operations, workforce, and measurement and results. In 2021, they assisted over 1,600 companies and help create or retain over 5,679 jobs, resulting in over $450M aggregate impact to the Illinois economy.  IMEC has seven offices statewide and 48 full-time industry improvement specialists. For more information, visit www.imec.org.
# # #