FOR IMMEDIATE RELEASE
December 2, 2022
Illinois Manufacturers' Association to Host 2022 Annual Luncheon
Lighting and electrical producer The Will Group named Manufacturer of the Year
CHICAGO – The Illinois Manufacturers' Association (IMA) will host its 2022 Annual luncheon on Friday, a celebration honoring business leaders and companies that contribute more than $580 billion to the state economy by manufacturing innovative products that feed the world, keep people safe and healthy, power homes and businesses, build our infrastructure and help transport people and products around the globe.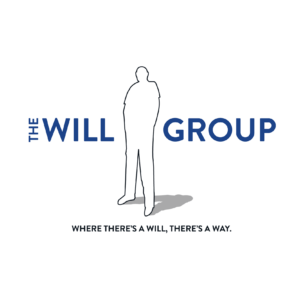 The Will Group, headquartered in Wheaton, will be presented with the 2022 Barry L. MacLean Manufacturer of the Year award during the luncheon. From its early beginnings as a manufacturer of light fixtures and ancillary electrical products in the Chicagoland area, The Will Group has grown to become a leading provider of lighting, infrastructure, electrical, manufacturing, and sourcing services. Founded in 1986 by Stephen L. Davis, the minority-owned, family business produces state-of-the-art infrastructure solutions including everything from EV charging stations, LED lighting and capacitor banks to lighting structures and bridges. The company has worked with both public and private sector partners on projects ranging from Chicago's Infrastructure Trust Smart Streetlight Project to Exelon's Voltage Optimization Program and O'Hare's Lighting Modernization Project. With additional facilities in Burr Ridge, Carol Stream and a new K-Town Business Centre in North Lawndale, The Will Group is dedicated to employing local community members and giving back by supporting nonprofit organizations including Tuskegee NEXT, an organization Stephen L. Davis founded. This mission-based organization honors the legacy of the Tuskegee Airmen and seeks to transform the lives of underrepresented youth through aviation education and career opportunities.
"I'm thrilled to honor The Will Group as the 2022 Manufacturer of the Year in Illinois for their amazing leadership in developing the next generation workforce for manufacturing and aerospace while investing in underserved areas that need economic development," said Mark Denzler, President & CEO of the Illinois Manufacturers' Association. "'Where There's a Will, There's a Way,' is the company's philosophy and they are empowering success by investing in their workforce and changing neighborhoods. This wonderful family-owned company is also honoring the legacy of the Tuskegee Airmen by transforming the lives of at-risk youth with aviation career education and career path opportunities."
The annual award is given to a company for their leadership in advocating for the manufacturing industry at the local and national level; excellence in creating a lasting impact on stakeholders, companies, and markets; commitment to innovation, research and development or technological advancement; workforce development and diversity; long-term commitment to charitable and philanthropic efforts; and support for sustainable methods of production in their operations.
"What an incredible honor. This award would not be possible without my team who have made this milestone a reality," said Stephen L. Davis, Founder and Chairman of The Will Group. "As a company our top priority is providing jobs to local residents. We believe that creating manufacturing jobs with good pay, good benefits, and good working conditions is the key to growing the global middle class and aggregate demand that is needed to power the economy. By creating this social capital, the community begins to change, it creates an ecosystem in which we can be proud. These manufacturing jobs are not only a driver of economic growth — they are also the vehicle through which economic growth is broadly shared to raise living standards city-wide."
Manufacturing in Illinois is estimated to generate between $580 billion and $611 billion in economic output every year – the largest share of any industry to the state's Gross Domestic Product. Manufacturing directly employs 662,298 workers but ultimately supports as many as 1,771,928 jobs, generating up to $150 billion in labor income for Illinois residents annually. In all, it's estimated that the manufacturing industry supports nearly 30 percent of all jobs in Illinois, making it among the state's largest industry sectors.
The luncheon will also feature a keynote address to be delivered by Eugene D. Seroka, Executive Director of the Port of Los Angeles, the busiest container port in North America. Nominated by Los Angeles Mayor Eric Garcetti in 2014 and confirmed by the Los Angeles City Council the same year, Seroka is a distinguished leader with a 33-year career in shipping, global logistics and executive management. As Executive Director, the Port of Los Angeles has experienced historic, record-breaking performances since his appointment. Seroka interacts with a wide range of stakeholders, including Port customers around the globe, industry partners, elected and appointed officials at all levels, business leaders and local residents. A respected global trade expert, Seroka has advocated for rules-based trade agreements that benefit American exporters and manufacturers.
Earlier in the week, attendees had full access to breakout panels during the days leading up to the luncheon on topics including the future of energy, the transition to clean energy and changes in energy markets; the challenges of inflation, supply chains, interest rates and global unrest; and how to build a high energy organizational culture for employee retention.
About the Illinois Manufacturers' Association (IMA)
The Illinois Manufacturers' Association is the only statewide association dedicated exclusively to advocating, promoting and strengthening the manufacturing sector in Illinois. The IMA is the oldest and largest state manufacturing trade association in the United States, representing nearly 4,000 companies and facilities. For more information, please visit https://ima-net.org/.
# # #